Amma's Birthday Celebration
October 2, 2018 — Redondo Beach, CA 90277
On September 30, 2018, Br. Dayamrita Chaitanya, celebrated Amma's birthday at the MA Center LA in Redondo Beach where devotees from Southern California offered Garland of Gratitutde, Swamiji's Satsang, Bhajans, and cultural programs from local Indian dance companies and musicians. Green Friends booth offered devotee grown vegetables and fruit trees for sale, as well as Amma Shop and Silent Auction Amma Prasad Items to benefit Kerala Flood Relief through Embracing the World.
 MA CENTER LA WOULD LIKE TO THANK EVERYONE WHO ATTENDED AMMA'S BIRTHDAY & SILENT AUCTION AND THOSE WHO PERFORMED IN AMMA'S BIRTHDAY CULTURAL PROGRAM  ON SUN SEP 30TH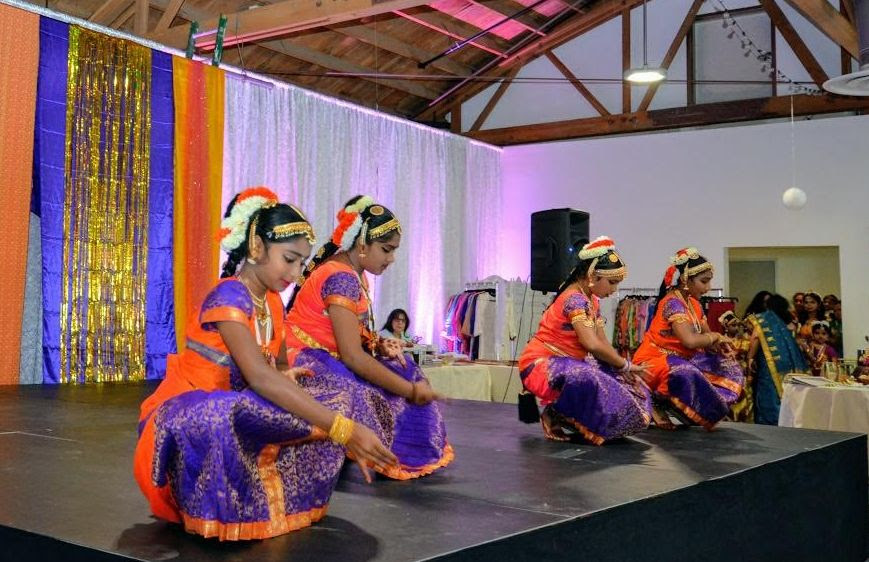 EVERYONE WAS MESMERIZED BY THE YOUNG DANCERS PERFORMANCES. MANY HOURS OF PRACTICE IS NEEDED TO INTERPRET SUCH INTRICATE INDIAN STORY TELLING THROUGH DANCE.
SPECIAL INSTRUCTIONS TO YOUNG DANCERS BEFORE THEIR PERFORMANCE
THE ALTAR WAS BEAUTIFULLY ARRANGED AND HAD A BOUNTIFUL ARRAY OF FRUITS & SWEETS FOR OUR BELEOVED AMMA
THANKS TO THE SILENT AUCTION TEAM FOR ALL THEIR HARD WORK